X-Fusion Manic Dropper Post with Remote
Vendor

Borealis Bikes Canada
Inventory
30.9mm
31.6mm
34.9mm
125mm
0
0
0
150mm
0
-1
0
170mm
0
0
0
Please take note, this product is drop shipped directly from our supplier, so inventory level can change without us knowing.
CROSS COUNTRY / TRAIL / ALL MOUNTAIN / ENDURO the Manic elects for a simpler design. Inside you'll find a closed cartridge that is both sealed and designed to be easily removable from the rest of the post. Simple construction aside, the action of this new post feels super-dooper smooth, and far silkier than any dropper.
FEATURES
Internal cable routing only
New shifter style remote(Alloy) (included)
key-way design prevents lateral twisting
Wide range of seatpost angle adjustment
Two bolt style head
SPECIFICATIONS
Travel: 125mm / 150mm / 170mm
Weight: 100mm: 465g / 125mm: 575g / 150mm: 570g /170mm: 627g
OD: 30.9mm / 31.6mm / 34.9mm
Color: Black
Length:125mm :375.5mm / 150mm :437.5mm / 170mm : 478mm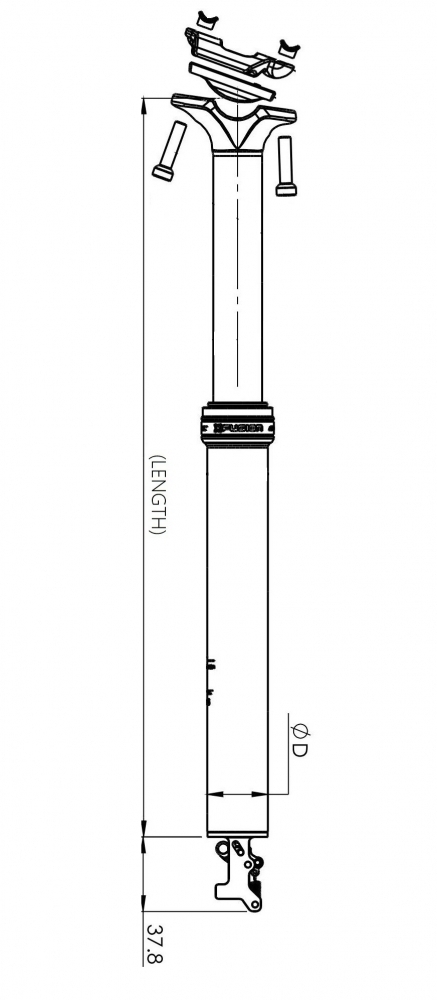 DOWNLOAD
Full read...